Regular price
$49.99
Sale price
$39.99
Unit price
per
Sale
Sold out
ScarMD Stretch Mark Prevention Oil gives your body the best chance of minimizing stretch marks while pregnant and is the only treatment with clinically proven ingredients(Gotu Kola and Tocopherol) to be available without a prescription.
Share
Why ScarMD

DEVELOPED BY PROFESSIONALS - ScarMD Stretch Mark Prevention Oil has been developed by medical professionals to help avoid stretch marks.

EFFECTIVE INGREDIENTS - Our formula contains a unique combination of natural ingredients that are clinically proven to help reduce the chances of getting and severity of stretch marks, as well as safe to use during pregnancy and lactation.

CLINICALLY PROVEN - Clinical trials have proven that ScarMD Stretch Mark Prevention Oil significantly reduces the chance of getting stretch marks during pregnancy.
Directions

Use morning and night throughout pregnancy. Rubbing in a circular motion, apply to the stomach, breasts, hips, and buttocks.
View full details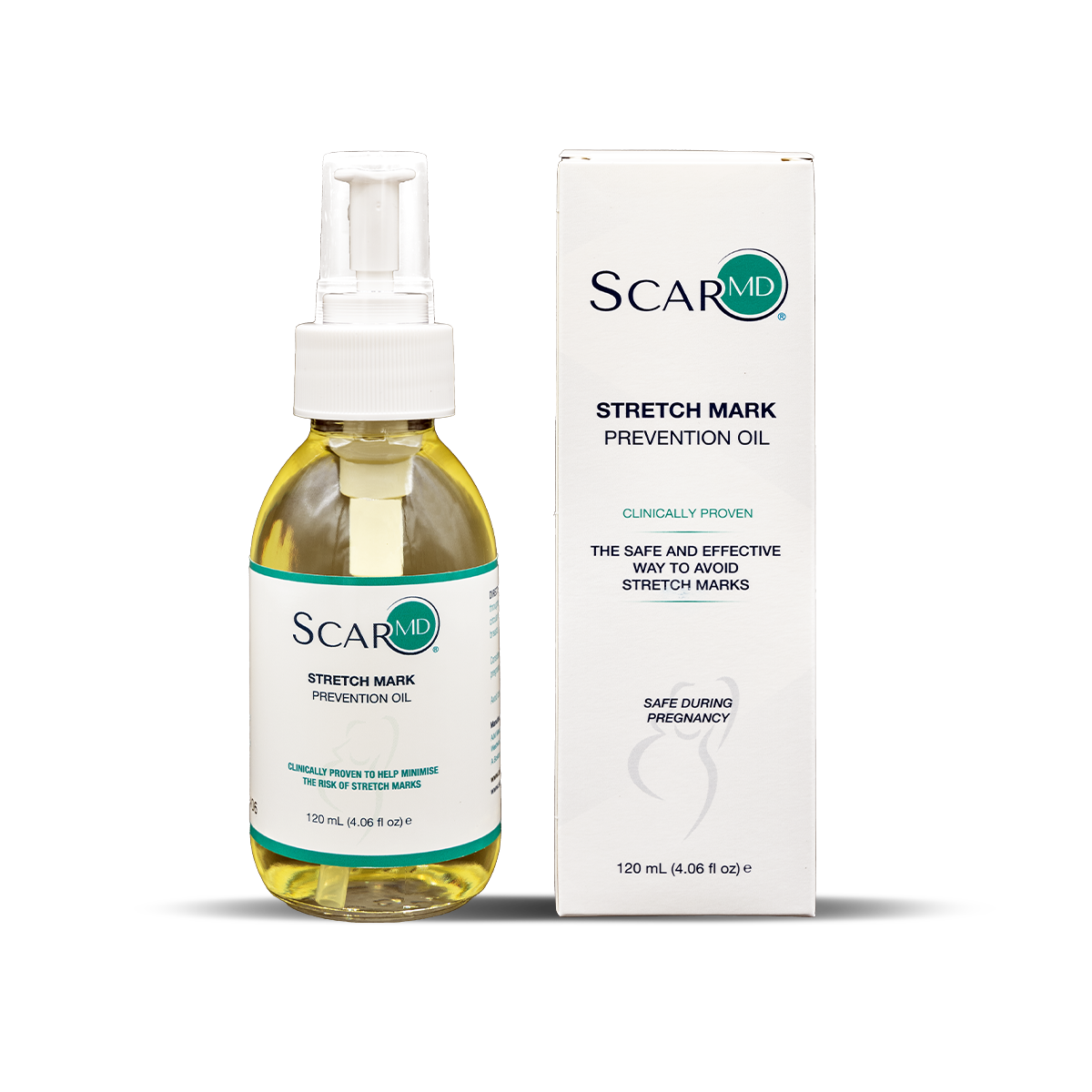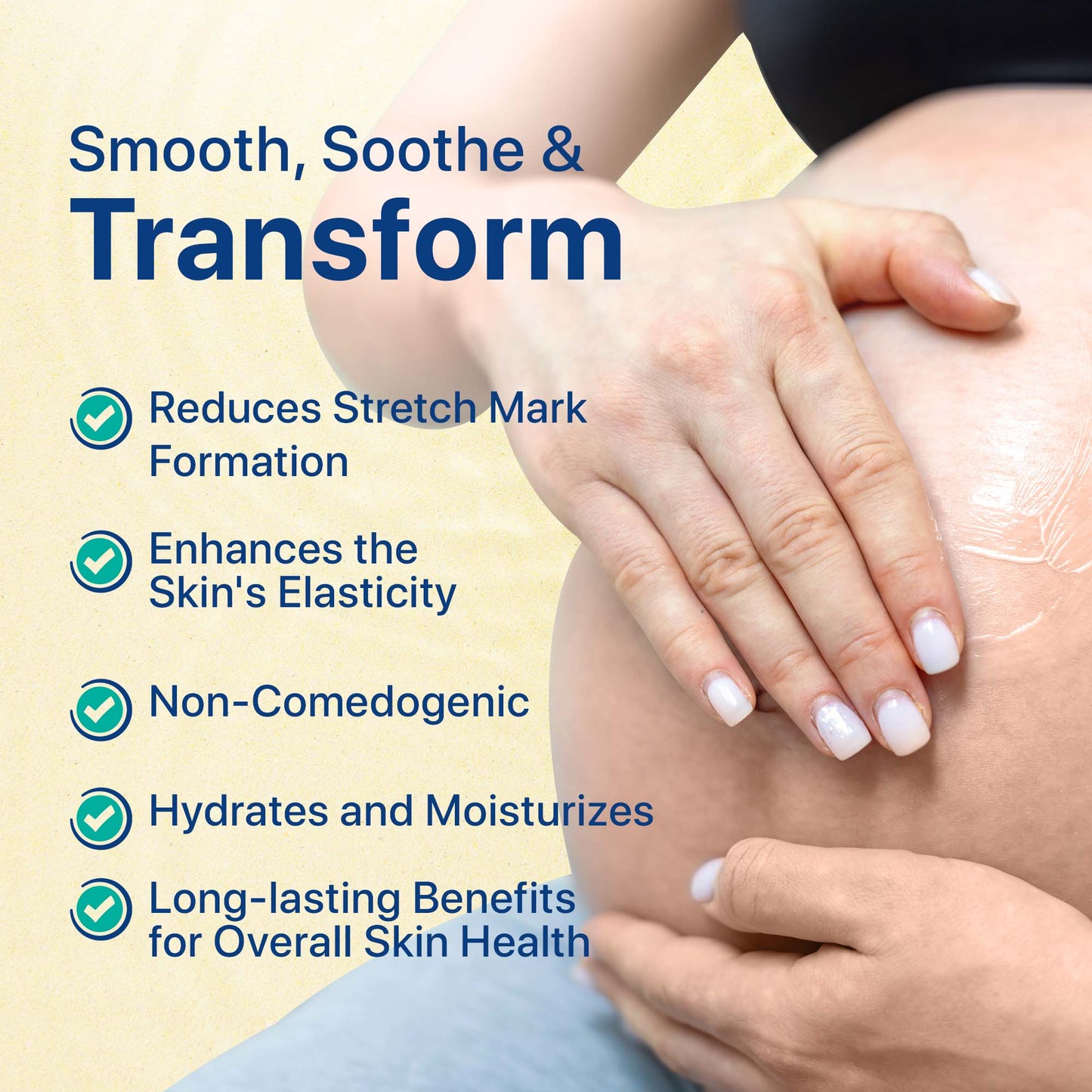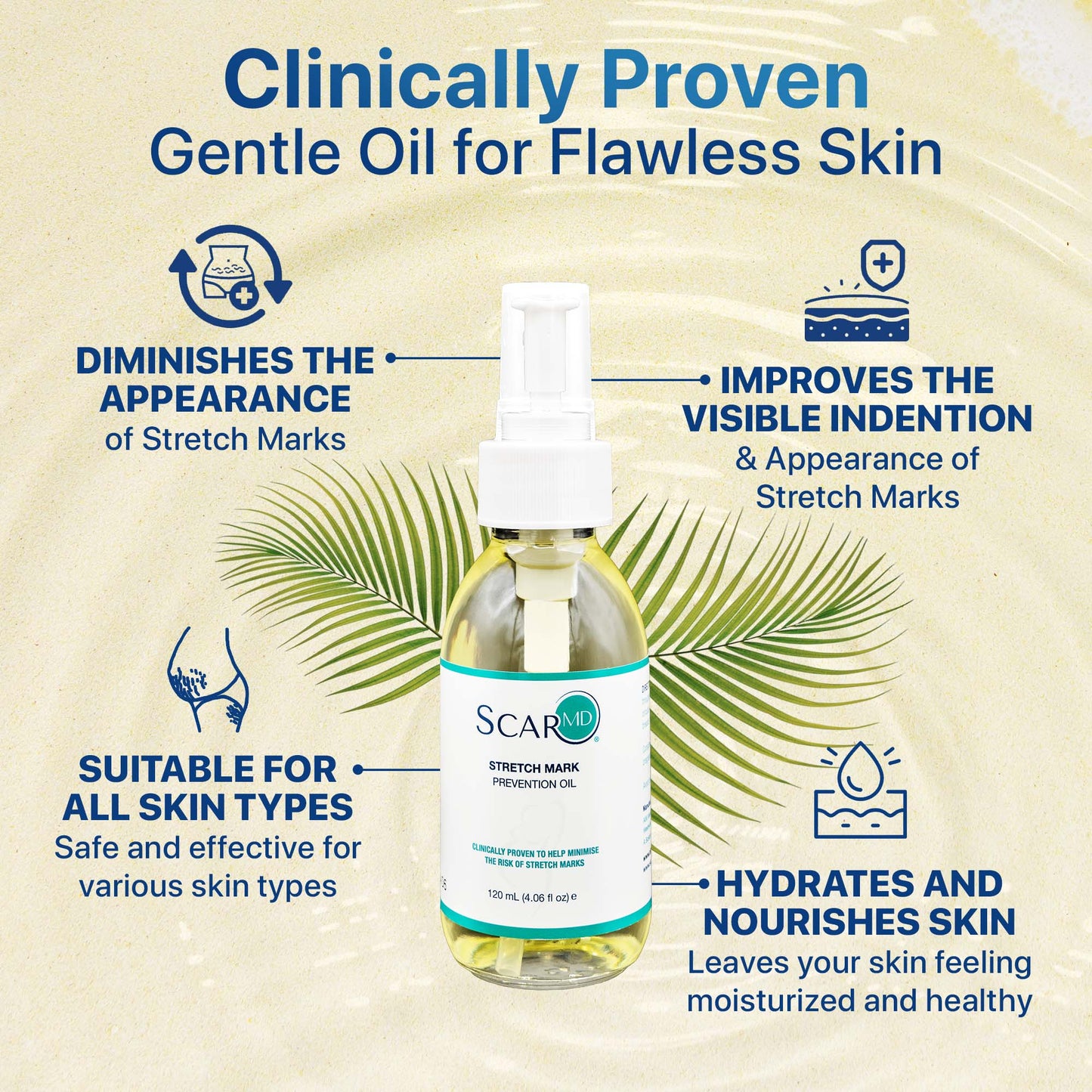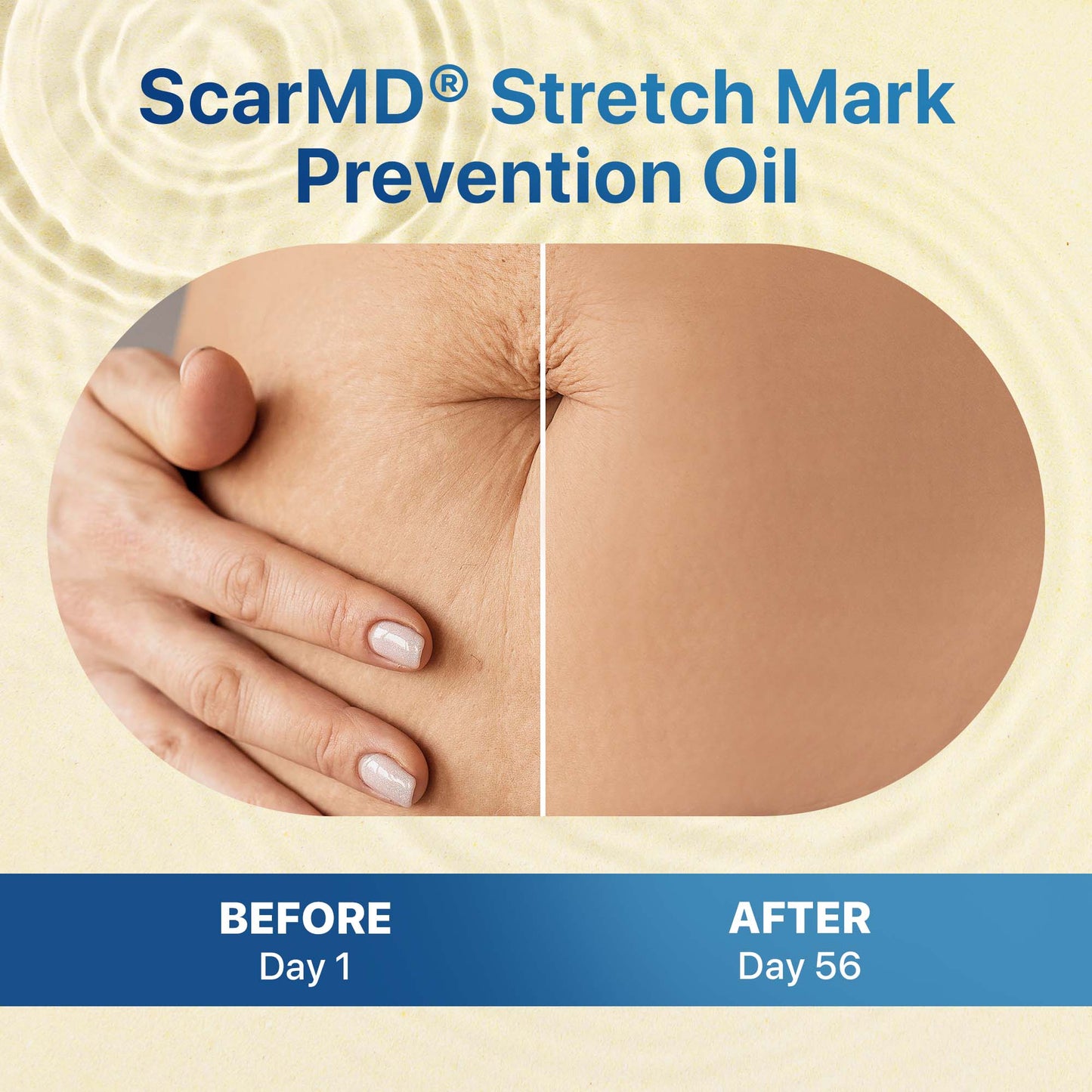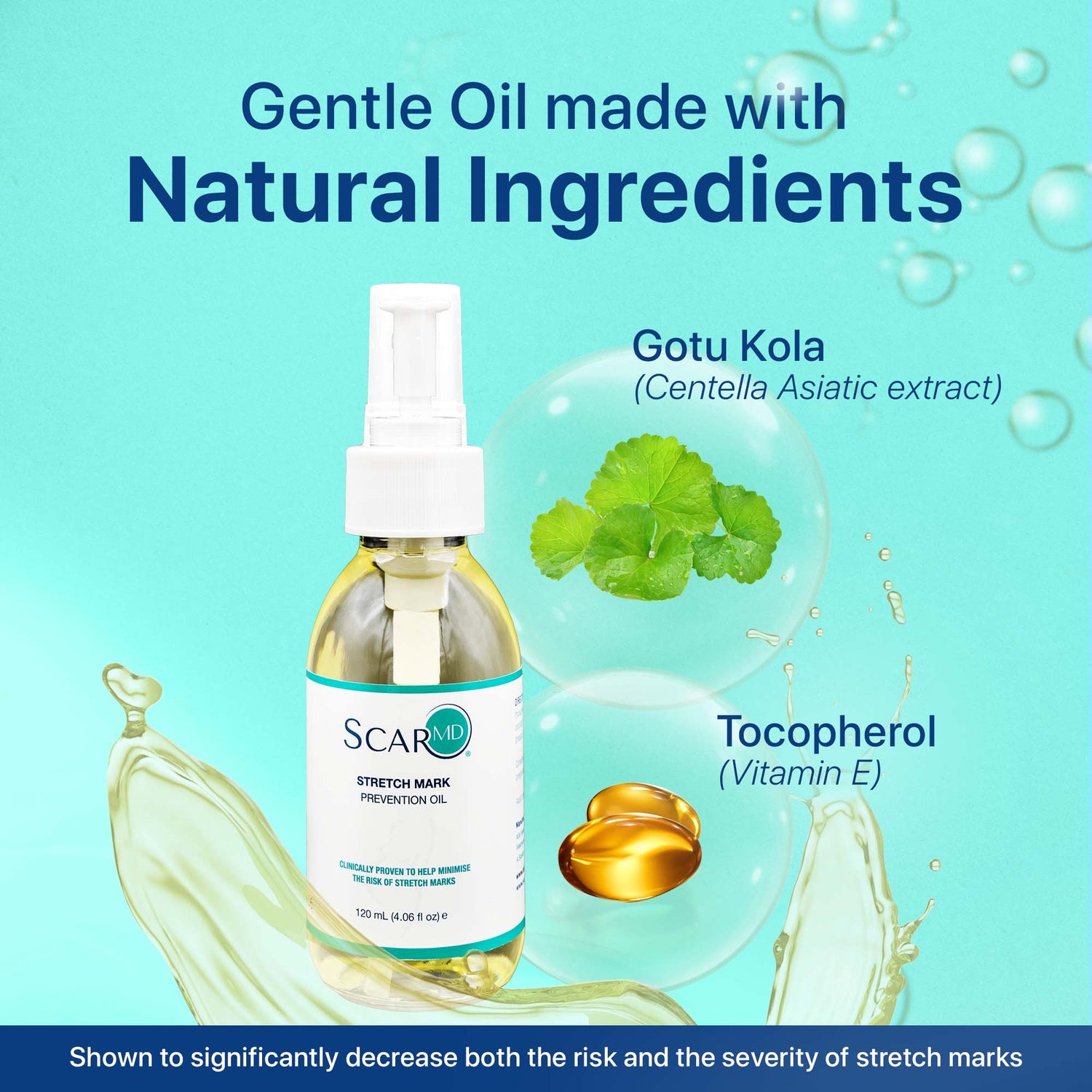 Clinically Proven Formula
Gotu Kola(Centella Asiatic Extract): An extract from the Centella Asiatica plant that can reduce stretch marks.
Tocopherol(Vitamin E): Natural Vitamin E - a strong antioxidant that helps prevent tissue damage.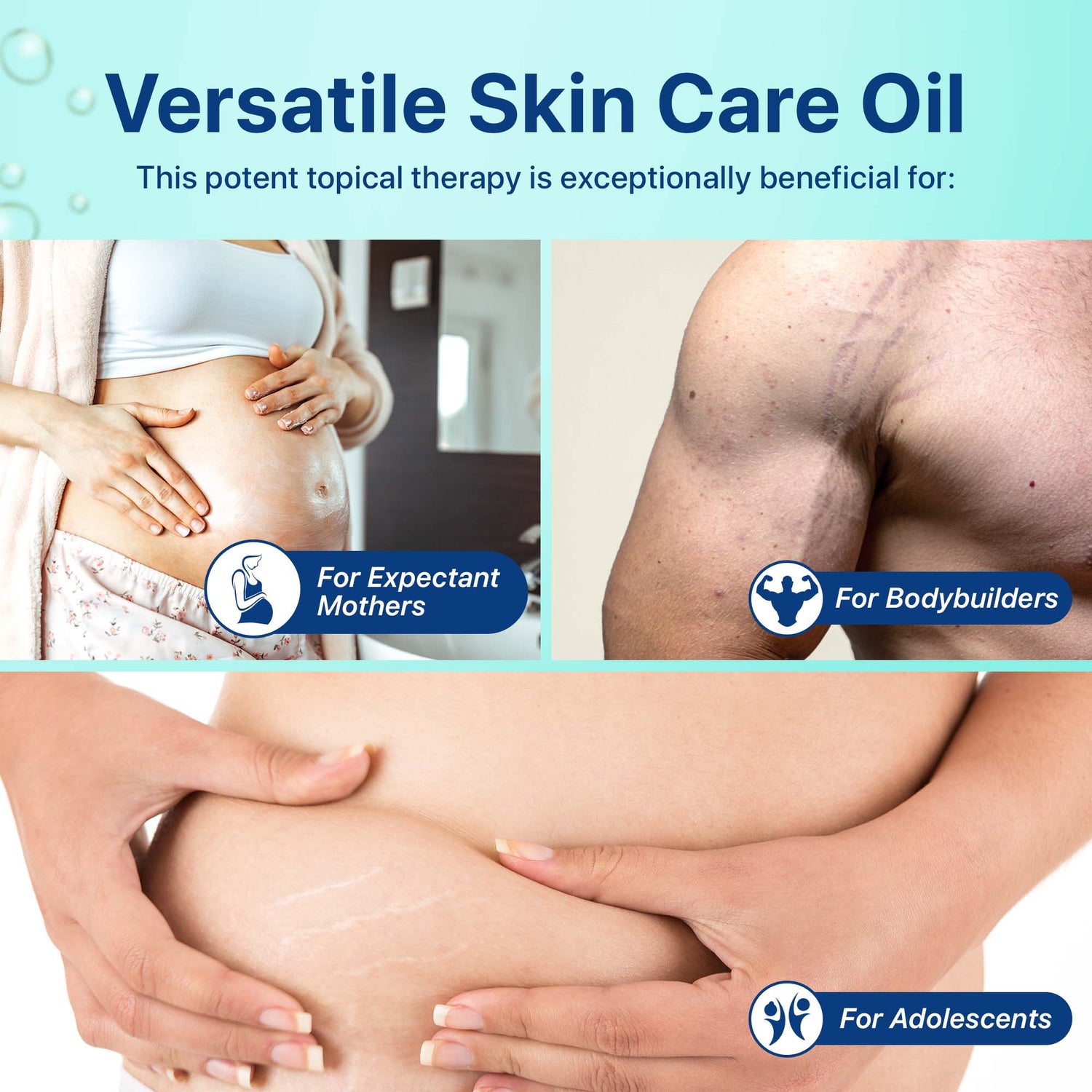 Helps Prevent All Types of Stretch Marks
ScarMD Stretch Mark Prevention Oil is a great topical solution for stretch marks caused by pregnancy, weightlifting, and growth during adolesence.
She loved it!!I have forwarded this email to her so that she can answer more precisely.
I bought this as a gift for my pregnant niece. She loved it so much that I have bought a couple of bottles since the initial purchase. Seems like she goes through one bottle in about a month and a half. I have forwarded this email to her so that she can answer more precisely.
Make my skin supple
I love it keeps my belly moisturized
Silky Skin
I'm in my 6th month of pregnancy, I've used the oil religiously after I shower since my 1st trimester and luckily no stretch marks as of yet. I still am on my first bottle so I'm loving the amount that came in the bottle. I am not stingy using it either, I've been using it generously all over my tummy, breasts, thighs!
Loving it
I been using this belly oil for about a week. My stretch marks are softening. Keeps my hands soft too.
Surgical Scar Magic
Worked wonders on my surgery scars