Regular price
$44.99
Sale price
$38.99
Unit price
per
Sale
Sold out
ScarMD Glide uses an innovative 3-ball massaging applicator for dual action effectiveness in treating scars. Softens and smooths scars to improve their appearance in just 4 weeks by providing protection against irritation and keeping in moisture.
Share
Why ScarMD

INNOVATIVE TECHNOLOGY- Our massaging applicator helps bring nutrients to assist in the healing process by stimulating blood flow, as well as mechanically redistributing fibrotic tissue.

CLINICALLY PROVEN - ScarMD's 100% silicone formula is clinically proven to decrease the size and appearance of scars, as well as redness, pain, and itching.

#1 FORMULA - Silicone is the #1 recommended treatment for scars by plastic surgeons and dermatologists.
Directions

Wash and pat dry the affected area. Gently massage a thin layer of ScarMD Glide in a linear motion(5 passes over the scar twice daily for best results. Allow film to form and dry before applying makeup and sunscreen. Store at 25℃.
Ingredients

Dimethicone, Dimethiconol, Cyclimethicone, Silicate, Alkylmethicone.
View full details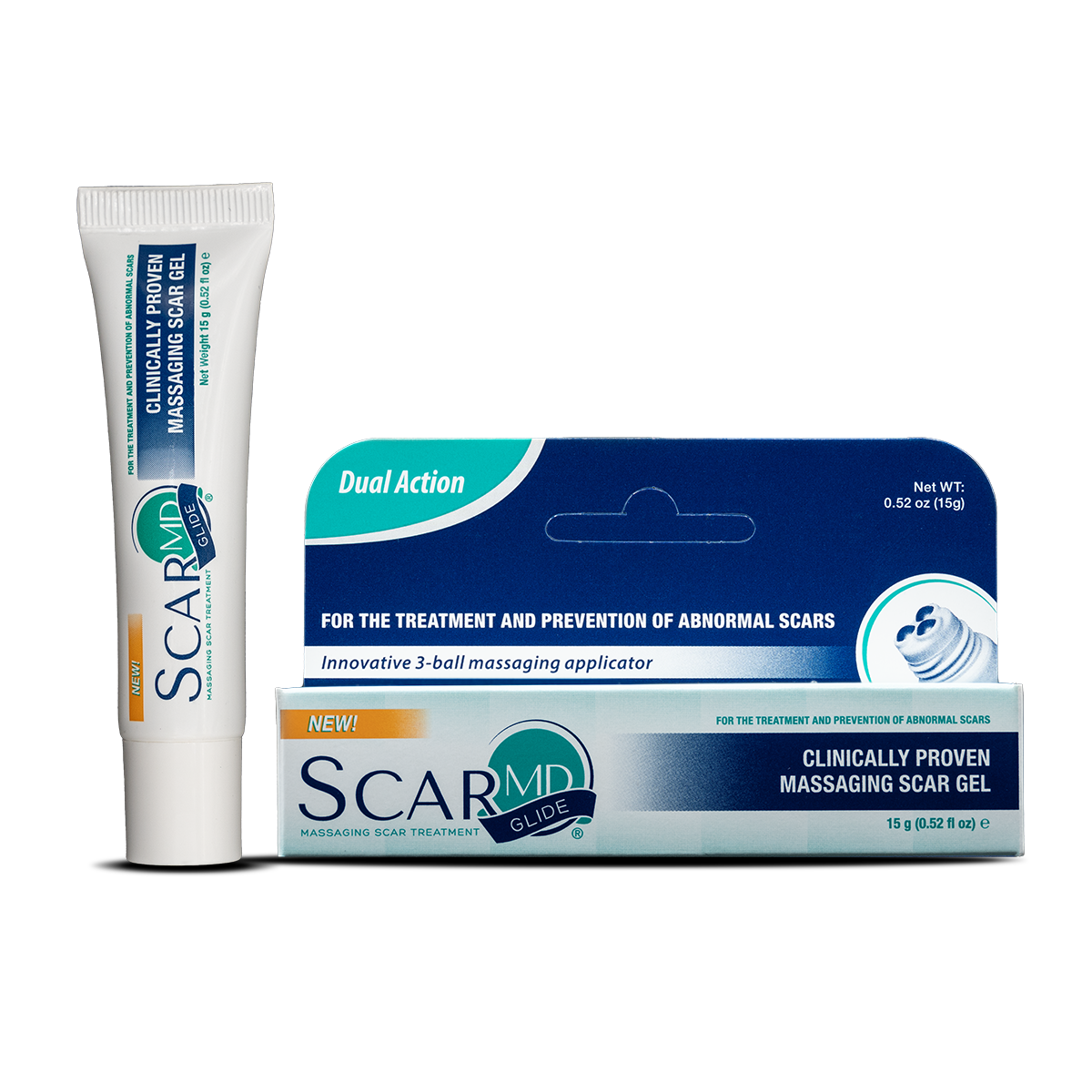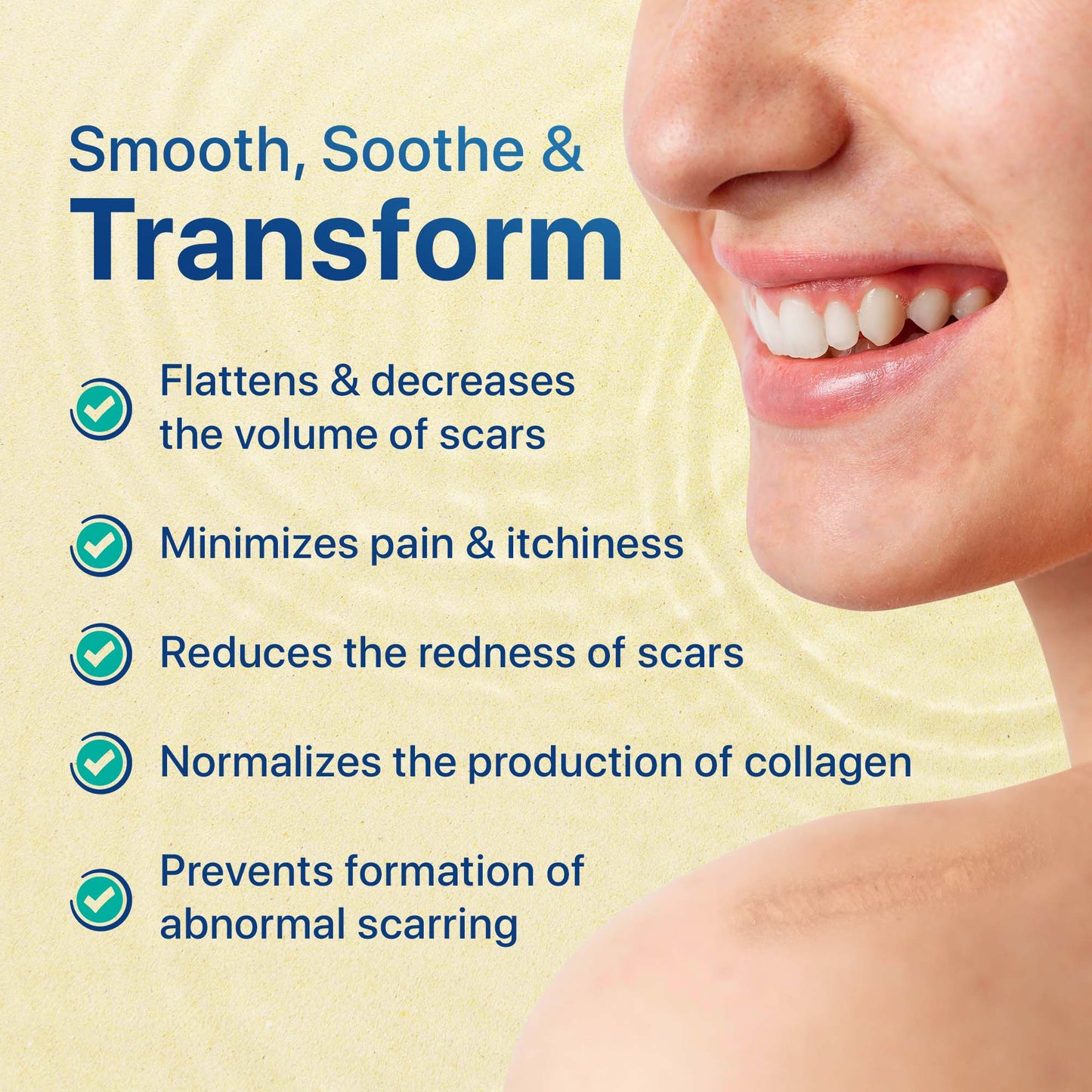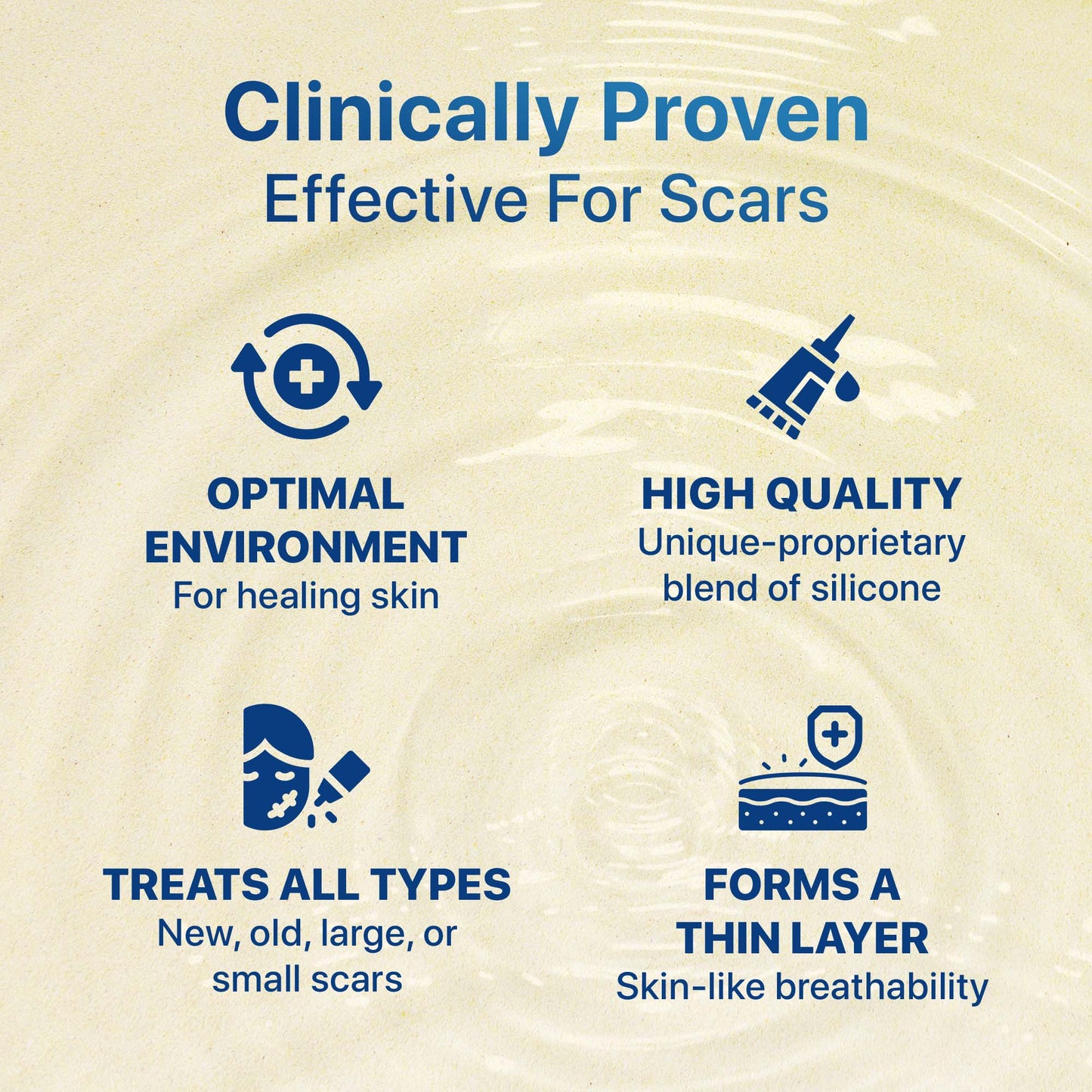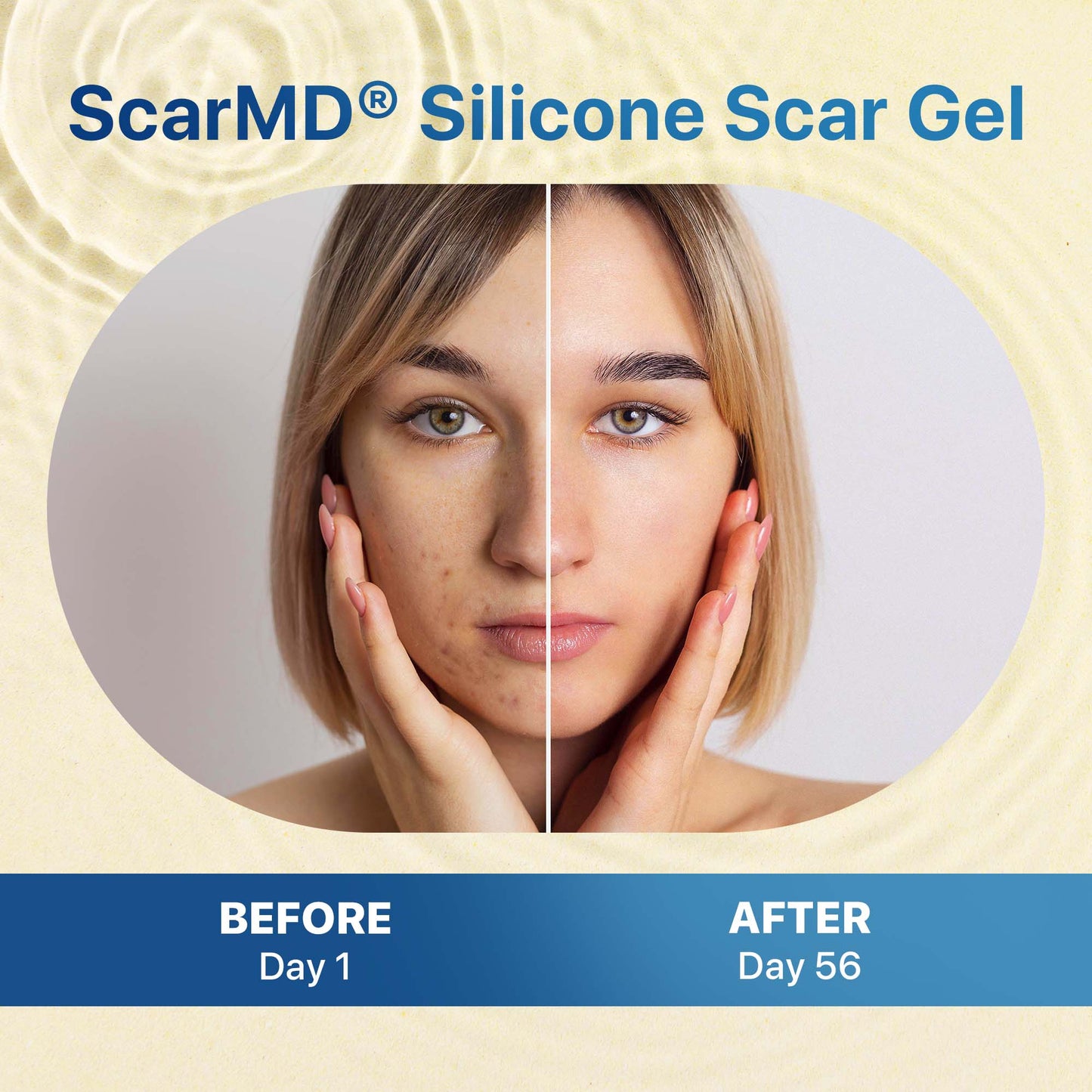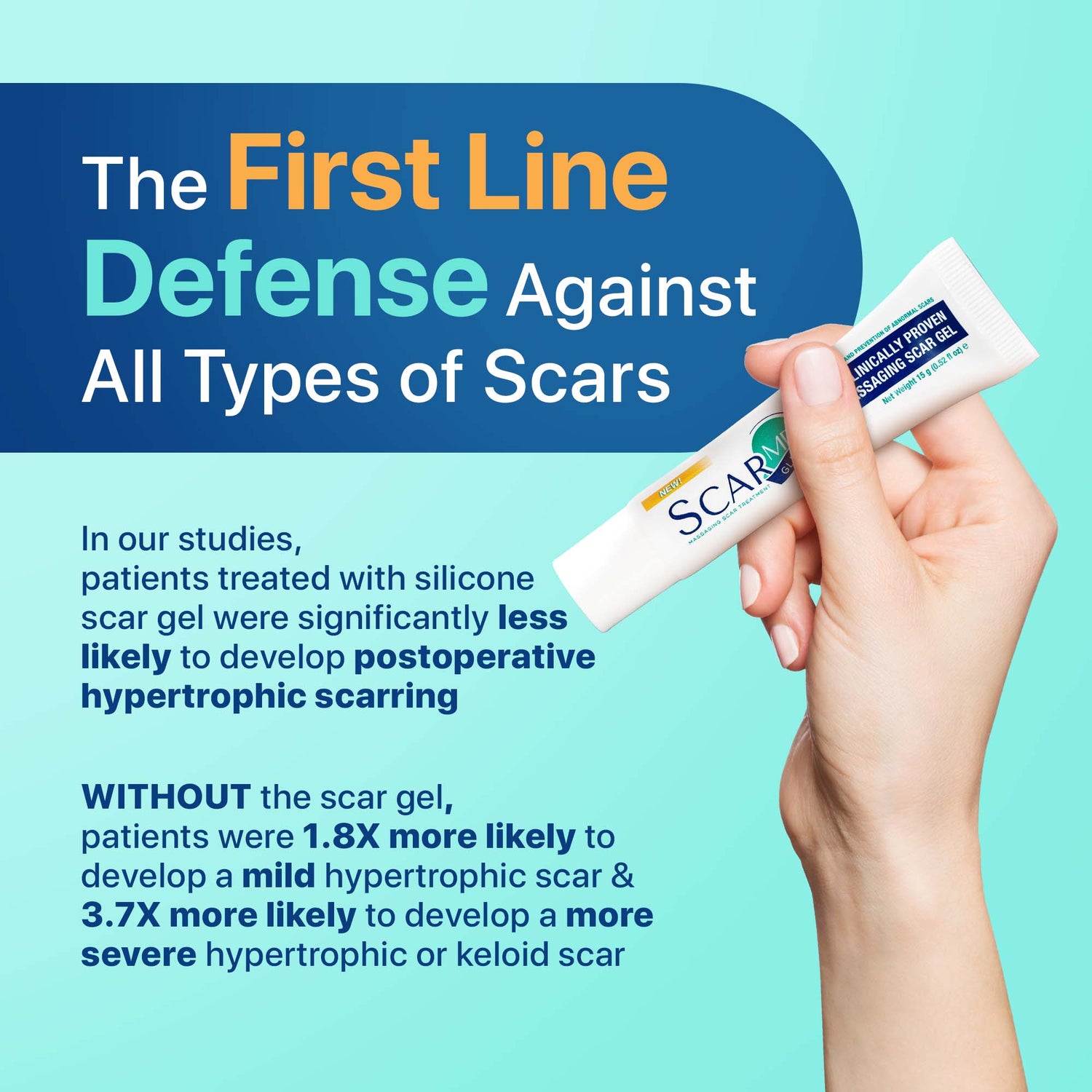 How Silicone Gel Works
Silicone is proven by studies to soften and fade scars by reducing excess collagen fibers.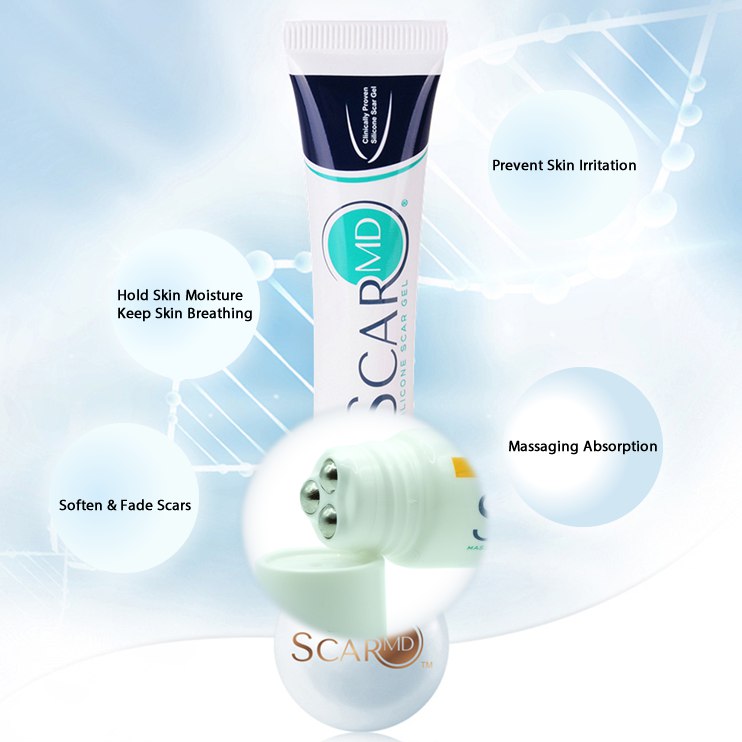 Innovative 3-Ball Massaging Applicator
Massaging once per day with ScarMD Glide results in significantly less scar tissue.
Effective Against All Scar Types
Clinical studies have proven the effectiveness of silicone in treating all types of scars.
I noticed a slight improvement in 3 days. 2 weeks later, I haven't noticed a significant difference.
Mess free application.
Play Video
 I ordered this for a burn scar on my leg that's a few a months old. I'm hoping this will help to lighten up the skin and make it smoother. The main ingredient is silicone which is the most recommended for scar healing. I really love the easy roll on application. It actually feels pretty soothing on the skin. It leaves a light layer and I just wait until that's totally dry before putting on my clothing. So far it's made the scar skin feel smoother, I'm hoping that with long term use it will also improve the discoloration.
Amazed.!! Works Very Quickly
I must admit, I have tried other scar products but this feels so much nicer, and started to work within 3 to 4 weeks. I need to continue for another few months, and hope my scar will completely disappear. Dries really fast too so no sticky yuk
Good value
It goes on easily. Is not at all oily. Great product.